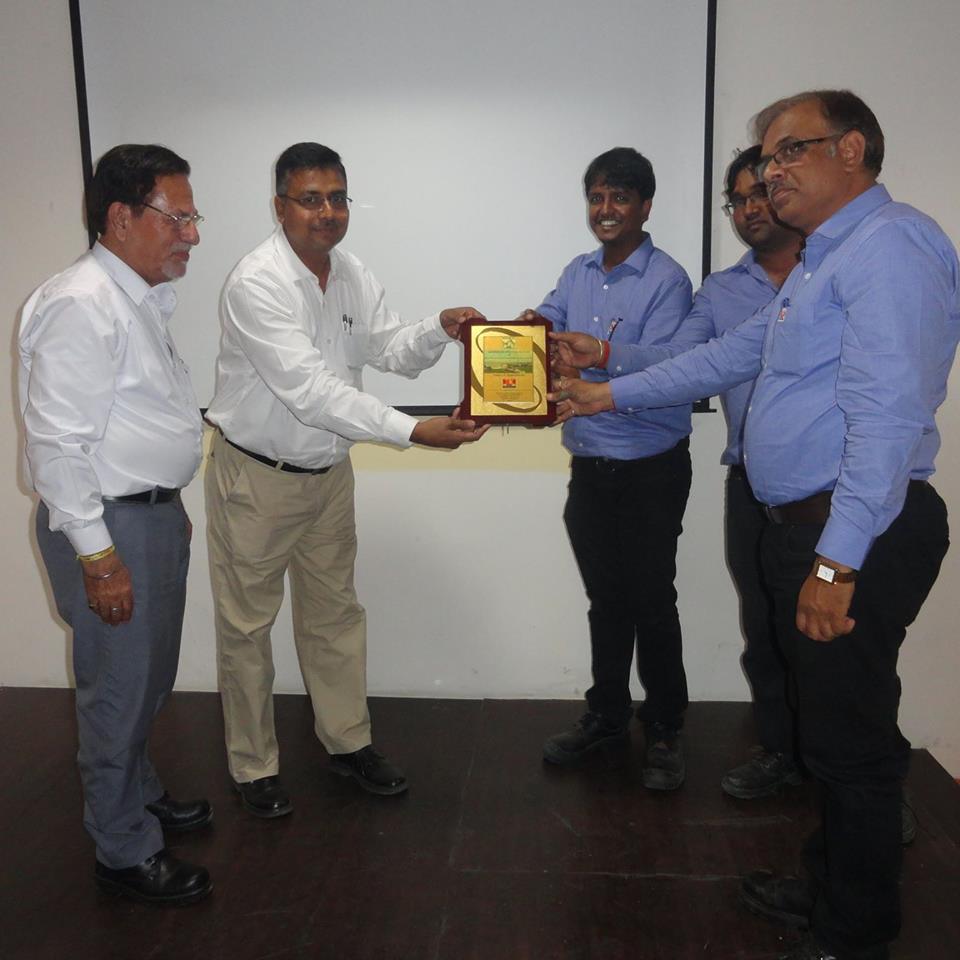 Techno Plus have vender status for supply/service of subject items, establish quality of products manufactured and supplied by Techno Plus. We are completely geared up and capable for manufacturing of various critical spares, required at various Industries. Our Shaktinagar works is in position to offer various items and spares, manufactured and supply in our Heavy Engineering facilities. We are located very close by to your project in the central part of the INDIA to attend your needs and calls within 12 Hrs of short notice , adding up to reliability of techno Plus.

In this event, take the pleasure to introduce Techno plus as one of the premier engineering and manufacturing organization which is ISO 9001:2015 NSIC/MSME certified, engaged in manufacturing activities like , machining fabrication, plant & machineries building, turnkey (EPC)projects etc, also for core sector industries like Power, Cement ,Mining, Oil , Sugar, food etc, since more than 22 years, having annual turnover in excess of RS. 400 Lacs Techno plus have 1 manufacturing units, with a work force of 45 people, located in the central part of this area Shaktinagar in Sonebhadra District on national highway having best logistics support. We offer 100% indigenous of above products, helping you to save your time, huge savings due to low price, and performance enhancement due to higher quality, easy & prompt availability being , Located near your asset, which will provide you prompt services also.

Further, we are only one NSIC/MSME manufacturing unit in Sonebhadra Distt which is working with skilled development program of Gov. of India and developed so many skill workman sheep as per instruction of ministry of MSME Delhi ,RDAT, Kanpur . So, Techno Plus requesting you to help in joining, The mission of our Honourable Prime Minister, i.e. promotion of small scale industries & skilled development Program.
Vision & Mission
"The company aims to be among the finest engineering companies specializing in providing technologically advanced fabrication and erection of heavy earthmovers as well as heavy structures & mechanical power transmission products"
Milestone of Reliability and Performance
TECHNO PLUS was established in 1996 to start business of trading of mechanical maintenance product. The technology was obtained from various collaborated company from UK & Germany like WELLMAN Incandescent (INDIA) Ltd., JOHN FOWELER (INDIA) Ltd. , D&H Secherone Ltd. who were principles of the company.

TECHNO PLUS is also a corporate member of Indian Institute of Welding (technically associated with the American Welding Society), which gives a case study of welding related problems, technical info about new technology related welding. Like – a case study of welding related failure, heat flow simulation and evolution of microstructures, utilization of slag as a useful flux in submerged arc welding & comparative study of hot cracking susceptibility etc.
TECHNO PLUS is known for fine engineering & reliable services as well as mechanical power transmission equipments, high efficiency Industrial spares as per there drawing & welding field, which cater to the requirements of all major industries especially in coal, aluminum, cement, sugar & power plants.
The company has erected furnaces and allied equipments such as a channel partner with wellman Incandescent(India) Ltd. At various steel plants and aluminum plants .the Company is also diversifying in to the erection and fabrication of heavy equipments & power plants.
The company is professionally managed by an experienced and dedicated task force of engineers, drawing & design experts, professional planning team and skilled workers.